Welcome!
Not one, but two Tastes of Chocolate for Your Soul!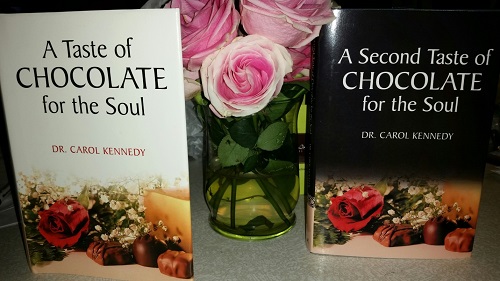 Each "Taste of Chocolate" can be enjoyed on its own.
The style is Ladies devotional, to include short stories, poems, essays and psalms. The testimonies are inspirational and uplifting.
Get your copy today!
"I have known Dr. Carol Kennedy for almost a decade as a pastor and fan of her writing. Her books are heartfelt, engaging, comforting and challenging. Most impressive to me is that she is a genuine follower of Jesus, who loves God and others around her. She lives out what she writes!"
-Rev. Casey Neely, Ordained Pastor, United Methodist Church
Recent Book Signings at Trader Rick's
Recent book signings at TRADER RICK'S FOR THE ARTFUL WOMAN, Ft Myers and Sanibel Island.
Founder of Team Pink SWFL
Founder of TEAM PINK SWFL & cancer survivor, Joann Frazier wins the SECOND TASTE!
Bible Studies & Book Clubs
Bible studies and book clubs using the Chocolate books as the text.

Cancer Survivor ~ Keynote Address

Make Cancer the Biggest Key ~ To Unlock
God's Power in Your Life!

I was honored to be the Keynote Speaker for the Second Annual Cancer Survivor celebration, sponsored by

Stretch It Out Enterprise, Inc.. WHAT A SPECIAL AND POWERFUL ORGANIZATION! Thank you Melissa Benson and Team! (http://www.stretchitoutenterprise.org)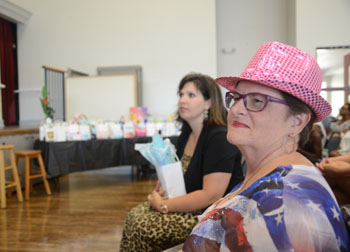 Click here to tour the photo gallery
---